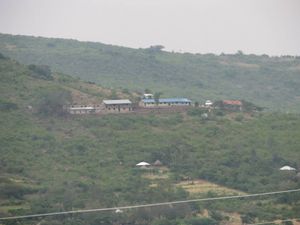 What is Shalom Christian Missions (SCM)?
Headed by Gaye and John Makrias, SCM is based in York, PA and is the covering for a valiant effort bringing hope through the Gospel of Jesus Christ to a remote hillside in Kenya's western Nyanza Province.  Heavily affected by Africa's AIDs epidemic, lack of education, archaic economic infrastructure, and slow cultural advancement, SCM seeks to influence the life of the community through New Beginnings Children's Center which ministers to the needs of orphans, disadvantaged children, and widows in Nyasoti and Magunga.
How do they help?
New Beginnings Children's Center (NBCC) is home to over 100 children and youth from nursery to high school age.  Many are partial or complete orphans left to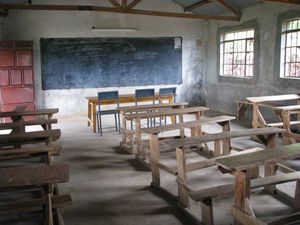 extended family with no means for their support.  Even for those with at least one living parent, NBCC represents the only true safe-haven in an area steeped in witchcraft and one where female children are frequently subject to repetitive rape and sold or kidnapped into the region's ever growing sex industry.  Through child sponsorship, NBCC provides meals, quality Christian education, and seeks to help students of both genders understand how to respect themselves and each other. Upon graduation, students who so desire are prepared to receive certification through vocational training.  Some choose to attend university.
Downing Ministries is a proud supporter of Shalom Christian Missions and New Beginnings Children's Center!  When you give to SCM, you can know that 100% of your gift goes for its intended purpose.  Whether you sponsor a child or choose to be a one time donor in helping construct new classrooms, kitchen facilities, or dorms, your gifts are used only as you designate.  Between Gaye and John, the pair spend six months of the calendar year on site in Kenya to oversee the affairs of the center.  This is a hands on mission truly devoted to protecting and enriching the lives of the vulnerable.
There are opportunities for both short and long term mission work at NBCC.  If you can't go to Kenya but would like to have personal interaction with your sponsored child, you have the option of packing a gift complete with a letter from you specifically for your child.  These are delivered to NBCC when the summer mission team arrives each year.